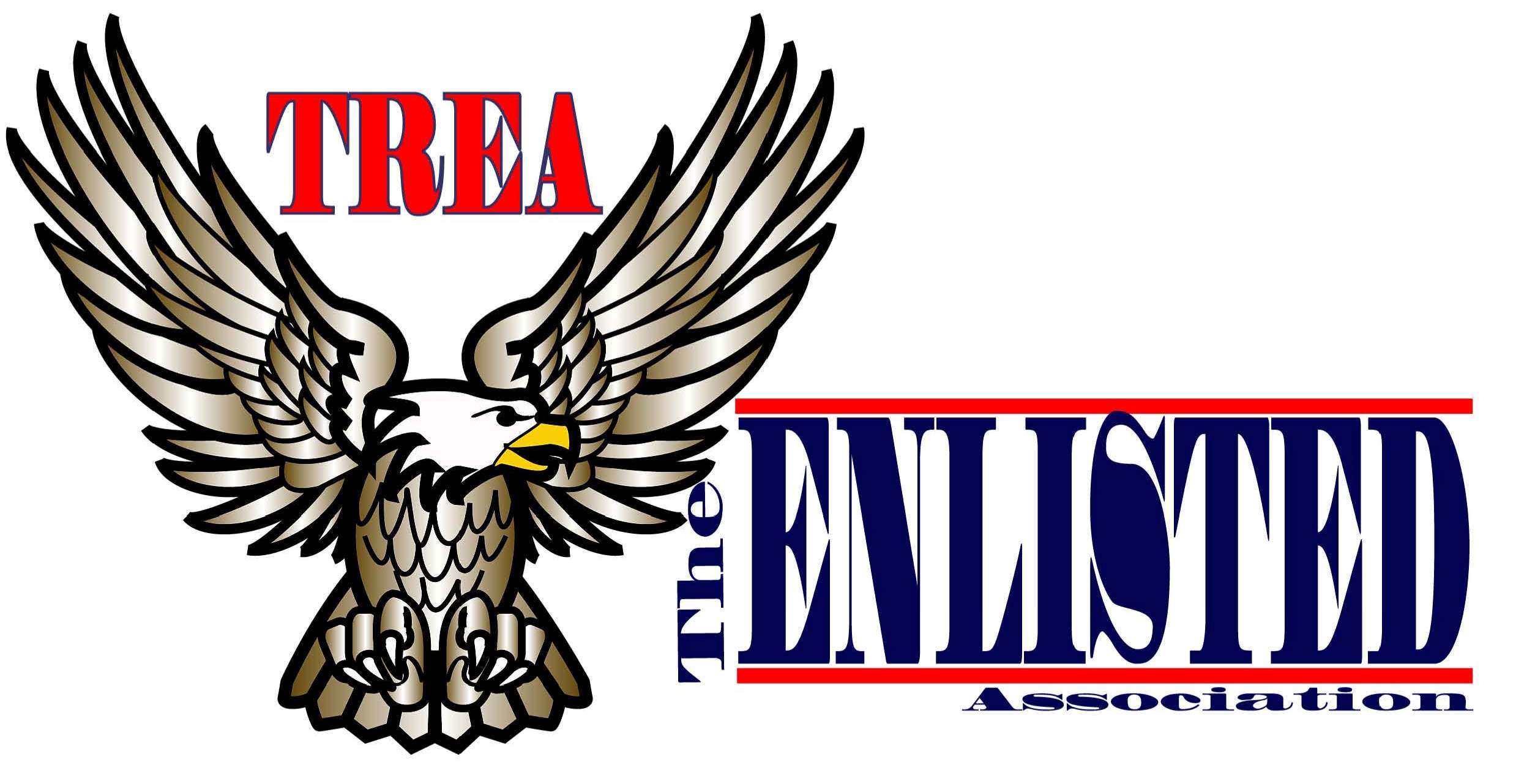 New Memberships Accepted: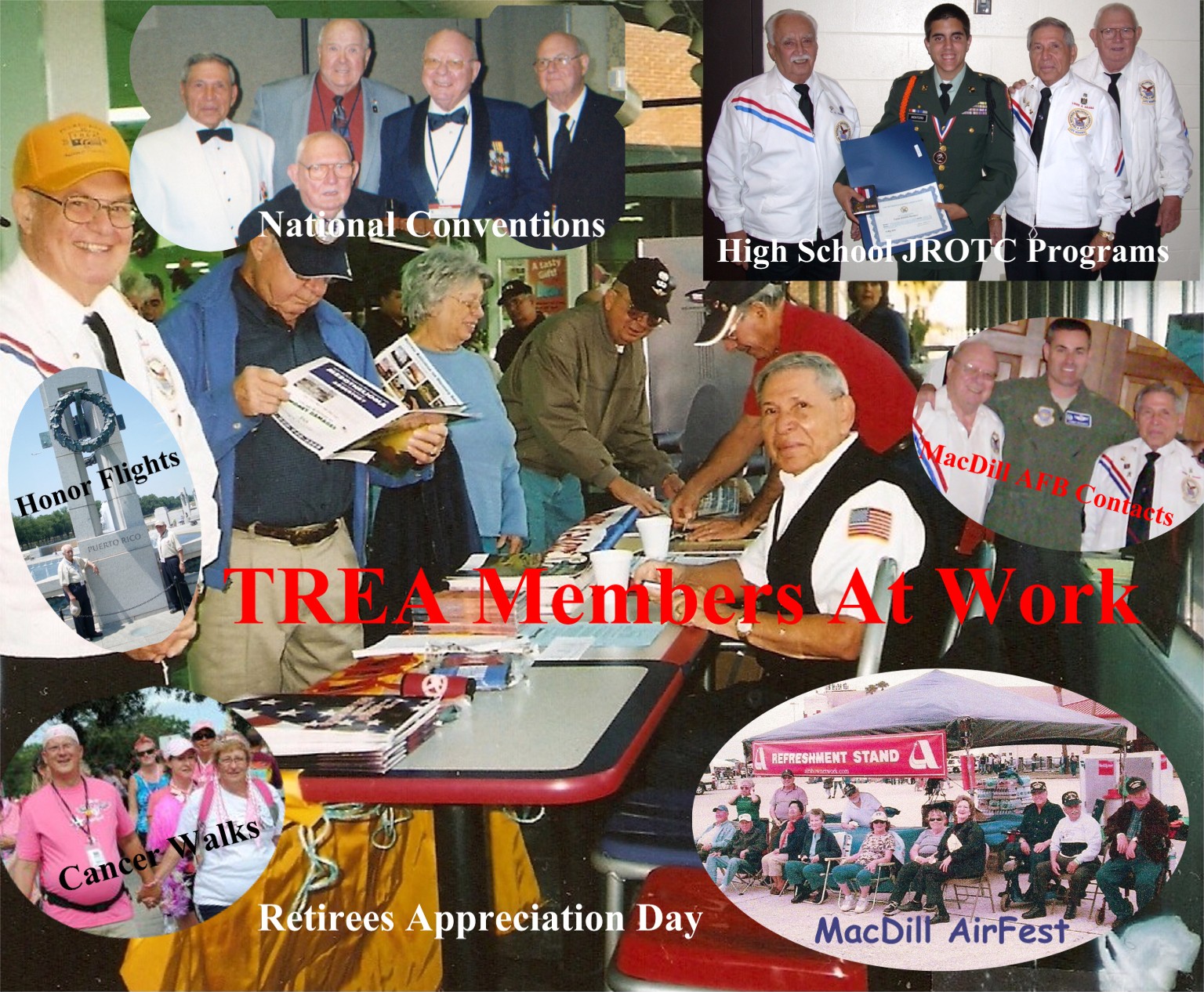 Active Duty * Veterans * Retired
National Guard * Reserves
(See Who Is Eligible Below)
TREA Chapter 58
449 Country Vineyard Dr.
Valrico, Florida 33594
READ A Brief History Of Our Chapter Click Here
Attention Members: It Is Dues Renewal Time.
Board Of Directors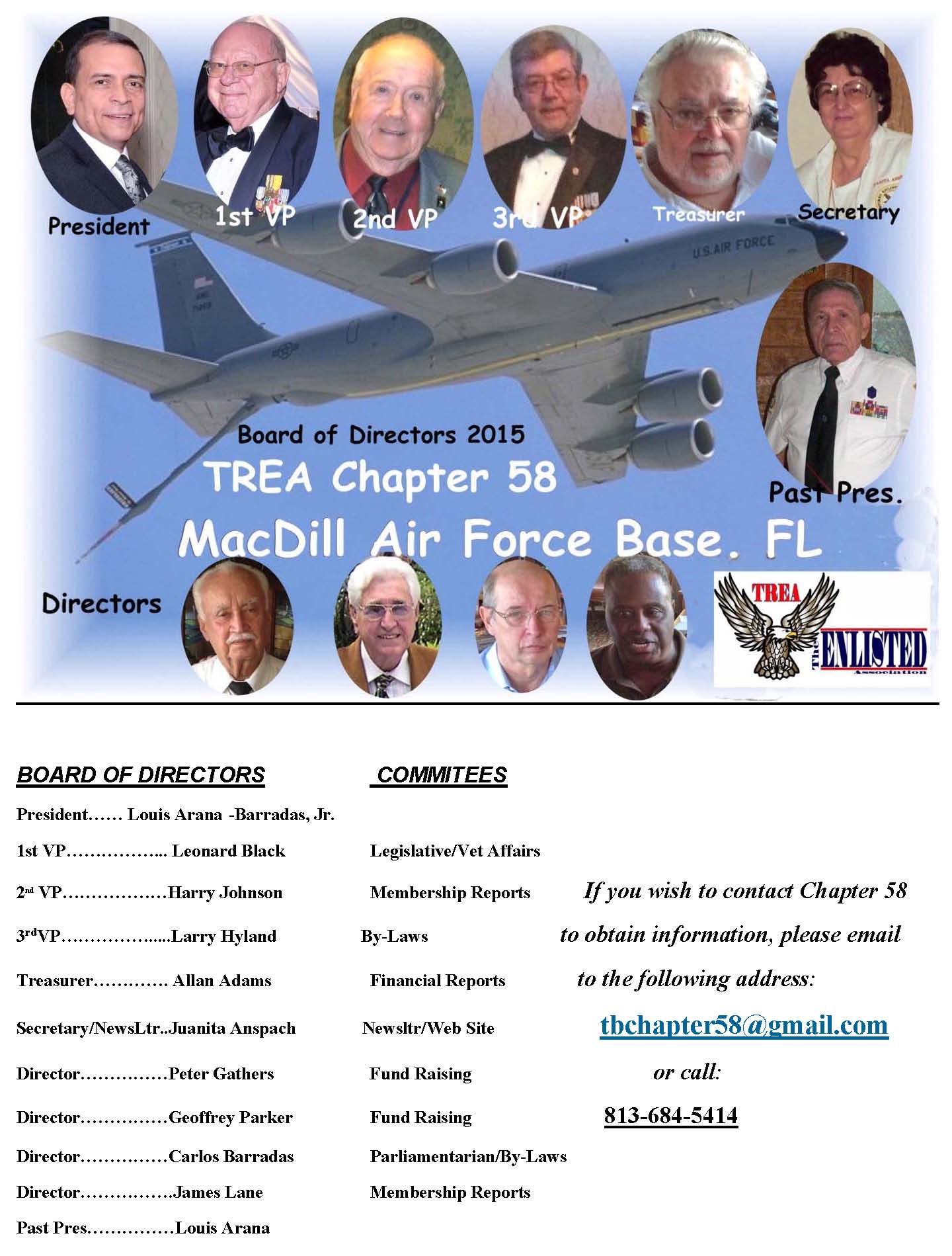 All Meetings held at; Seascapes Beach Club
MacDill AFB, Florida - 1300 hours except where noted
General Meeting/Christmas Party
Sept 15, 2015
Dec 15, 2015
Board of Directors Meetings
Oct 20, 2015 Nov 17, 2015
MEMBERSHIP: WHO IS ELIGIBLE
Regular Members - Any enlisted person -- retired, active duty, National Guard or Reserves -- shall be eligible for regular membership. Any Active Duty Enlisted person with 7 or more years retirement creditable service shall enjoy the privileges of regular membership, including attending conventions, making motions, and holding office.
Veteran Members - Any honorably discharged person (as noted on a DD214 or NGB-22) may apply for membership. They may attend convention, vote, and make motions. They must be a member in good standing for three years to eligible to run for National office. The term "regular member" encompasses both charter and life members of TREA.
Associate Members - Widows/widowers of members and non-members, who were eligible for membership at the time of their death, are eligible to join TREA: The Enlisted Association as associate members. Associate members are not eligible for life membership. Associate members shall enjoy the privileges of regular membership, except the right to make motions, vote, or hold office.
2013 National Convention Report
2012 National Convention Report
2011 National Convention Report
2010 National Convention Report